Scientific Illustration and Photography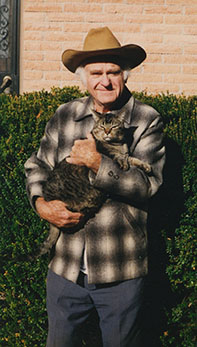 Figure 1: Don Sayner cuddling his cat, Benny, at home on Calle Dos Cabezas, 1996, Tucson, AZ.
I moved to Tucson with a job as a professional Girl Scout and a fiance. The job fell through because of a long copper strike. I went to work part-time at Dave's Photo. Doug Shakel, my husband, was very involved in the Sierra Club. My degree was in English Lit; I could write, so I edited our local newsletter. Joanna Coleman, whose husband was the Sierra Club regional rep, saw my work and suggested I take Scientific Illustration.
Scientific Illustration, Don Sayner, the supportive community that evolved around him, changed my life. Sci Ill, as we call it, gave his students a skill set we could take anywhere, the confidence to do anything. His office sheltered us. He listened as we went through life/love/breakups/marriage/kids/divorce (mine included)/death/jobs or not. We were all so very lucky to have Don on our side.
I took the graphic part of Scientific Illustration in the summer from Alison Habel, one of Sayner's staff, but Sayner was always there as well. I took photography from him in the spring.
He hired me to teach the summer sessions, plus a few evening ones, for 13 years after that - until I dropped out to go to Papua New Guinea with Ron Perry, my future husband. Ron dropped out of the UA years earlier to go surfing in Hawaii and ended up in New Guinea. We dropouts headed back out with Sayner's excited blessing.
I gifted a Middle Sepik River clan statue to him from that first trip to Papua New Guinea. Sayner named him "Mr. Boo". A photograph of the two of them in his office is in Drawing for Scientific Illustrations: Technique and Rendering: 11.
My goals for my students, learned from Sayner and staff, Alison Habel, Joanna Coleman, and Ginny Childs:
A good scientific illustration is accurate, communicates the point and reproduces well.

If you can't see it accurately, you can't draw/photograph/render it accurately. Always take the time to look, talk with your client, to understand what's important.

Never turn down a job. You can do it!
Sayner believed in giving jobs to students as soon as possible. My first job, when I was still taking the course, was to draw five fossil opossum skulls for Dr. George_Gaylord_Simpson, one of several semi-retired emeritis professors in the UA geology department. Luckily, I didn't know he was famous. He handed me the skulls to do preliminary drawings in pencil under a microscope that he loaned me. He would approve; I'd do the final ink illustrations. He wanted line work, not stipples; which made it harder. (Stippling is a dot technique that is a good choice for the subtle surfaces of bones.)
The first three went well; I felt more confident - until the fourth.
"The ear part is wrong. You missed the whole point." Annoyed, he took the skull from my hand and put it under his microscope.
I'm thinking, "You approved the pencil drawing. What did I miss?"
After a long few minutes, he turned to me and said, "I'm sorry, that feature should be there, but it's not present in this skull."
I had seen that skull accurately, rendered it right. He took out another skull, checked it under the microscope, and we started over.
Don's former students and teaching assistents published the book he never quite got time to put in print. It's packed with useful information, even when our tools are computers - the principals are the same. The love he left us is still strong.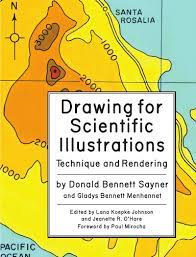 Figure 2: Drawing for Scientific Illustrations: Technique and Rendering
or How to Keep Illustrating When the Wifi Goes Out
By Donald B. Sayner and Gladys Bennett Menhennet
Copyright © Donald B. Sayner, 2020, ISBN 978-71675-408-1
Edited by Lana Koepke Johnson and Jeanette R. O'Hare
Book design by Lana Koepke Johnson, Koepke Design, Lincoln, Nebraska
Cover design and Foreward by Paul Mirocha, Paul Mirocha Design, Tucson, Arizona
Dedicated to Sayner and his many students and the railroad pen.
$45USD plus shipping, hardcover, 8.5 x 11", black and white
234 pages with excellent illustrations, plus wonderful photographs of Sayner
Donald B. Sayner's extensive CV: 229-230

Printed by/order from Lulu Enterprises Inc. at https://www.lulu.com.
Item ID 16186924
Lulu.com, P.O. Box 12018, Durham, NC 27709, USA
Sayner quotes (from his one hour lectures or during the three hour labs as students worked on their projects)
from Drawing for Scientific Illustrations: Technique and Rendering
Know your tools! You gotta be perfect!

Everything is proportional to the cost. Anything you can make a buck at is important.
Time is the ultimate. Discipline yourself. You have to make time deadlines or you are dead.

Are holes round or square?
Rabbit holes are round.

Mount your art work with happy bright backgrounds, because you don't want a dull background.
Black is an impressive color. Good for morticians.

Everything is simple when you know how...like brain surgery.

Become an expert. FAST! Have a whole library of strange books.

If you want the bone to be a New Guinea canoe, just change the label.
(i.e. If you make a mistake, fix it it to look as if that's what you intended.)

Scientists are really picky about words. They don't want anything changed.

Every line tells its own little story.
Skinny arrows in diagrams are no good if you can't tell where it's going. We like to have arrows that are going somewhere.

On running the railroad pen highway line down the coast of Baja:
Try to keep it out of the ocean so you don't rust the car.

You have ten seconds to get the best shot. Nothing hard about photography on a good day. When it rains, shoot rainy-day pictures.

Don't be scared of anything. Got that? We did - and ran with it! Many memories, much love!
Carolyn Leigh.com: Home | About | Contact | Site map | top of page
Copyright © Carolyn Leigh, 2001-2022, P.O. Box 87768, Tucson, AZ 85754-7768 USA
http://www.carolynleigh.com/friends/dbsayner.htm